Türkçe | Aims and Scope | Archive | Authors | Editorial Board | Advisory Board| Announcements/Call for Papers



fe journal is a peer reviewed journal of the Center for Women's Studies (KASAUM), Ankara University



Our full text issues with articles both in Turkish and in English:



2020 12, no 1 NEW!
2019 11, no 2
2019 11, no 1
2018 10, no 2
2018 10, no 1
2017 9, no 1
2016 8, no 2
2016 8, no 1
2015 7, no 2
2015 7, no 1
2014 6, no 2
2014 6, no 1
2013 5, no 2
2013 5, no 1
2012 4, no 2
2012 4, no 1
2011 3, no 2
2011 3, no 1
2010 2, no 2
2010 2, no 1
2009 1, no 2
2009 1, no 1


ISSN 1309-128X

Now indexed in genderwatch, ULAKBİM, EBSCO, the Directory of Open Access Journals (DOAJ), ASOS Index .

Aims and Scope
We invite papers on sociology, history, literature, and medical sciences on gender studies.
Comparative approaches within and between Mediterranean and Balkan as well as Asian countries are especially encouraged.
Along with academic papers, we issue research notes, political writings, personal narratives.
Visual material and texts in dialogue with a form of visual thinking will be welcome.

We are an open access journal. We do not charge our readers or their institutions for access. The users have the right to read, download, copy, distribute, print, search, or link to the full texts of articles.
Editors
Elif E. Akşit, Ankara University
Ezgi Sarıtaş, Ankara University

Secreteriat
Fidan Sabaz (fidansabaz@gmail.com )
Editorial Board

Eda Acara, Bakırçay Üniversitesi
Hilal Arslan, Hacettepe Üniversitesi
Akça Ataç, Çankaya Üniversitesi
Reyhan Atasü, Hacettepe Üniversitesi
Neslihan Demirkol, ASBÜ
Esra Gedik, Bozok University
Çağla Ünlütürk Ulutaş, Pamukkale University

Advisory Board
Aksu Bora, Hacettepe University, , retired
Alev Özkazanç, Ankara University, retired
Emel Memiş, Ankara University
Elifhan Köse, Karamanoğlu Mehmetbey University
İsenbike Togan, METU, retired
Serpil Sancar, Ankara University
Hülya Demirdirek, independent
Ayça Kurtoğlu, Acıbadem University
Zehra Yılmaz, Yüzüncüyıl University

International Advisory Board
Amy Mills, University of Texas at Austin
Banu Gökarıksel, University Of North Carolina At Chapel Hill
Krassimira Daskalova, St. Kliment Ohridski University of Sofia
Leila Harris, University of British Columbia
Maria Tamboukou, East London University
Teresa Heffernan, Saint Mary's University
Support
Nisan Kuyucu, Birleşmiş Milletler
Gülben Salman, Ankara Üniversitesi, AÜ DTCF


To the Authors:

The articles should be sent to fejournal@gmail.com with an attached file that conforms with the journal style and its rules of anonymity.
The articles should not be published elsewhere in any language, and should not be under consideration for publication.
Upon approval cins owns the publishing rights of the articles.
The authors should send their affiliation, orcid and phone numbers, email and postal addresses in a seperate cover sheet.

Format
The article should be saved in Word or Openoffice.
The article should use 12 pt Times New Roman in the main text, and 10 pt in notes, tables and bibliography.
The article should be double indented.
The article should be between 5000 and 7000 words.
The article should have a 400 word, 10 pt abstract with five keywords.
The article should be formatted according to the Chicago Manual of Style 15. Author-Date style.



Announcements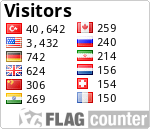 we had to change our counter with our 9th issue, however, we would like to note that we were clicked 21057 times between our 4th and 8th issues (+37008 till before the 19th issue).